I am an artist inspired by the beauty in nature from both aquatic environments as well as terrestrial influences. I have always been intrigued by the nature of sculpting with clay. Clay possesses a unique elasticity that can be beautifully transformed with the pressure of my hands and fingertips to an original work of art.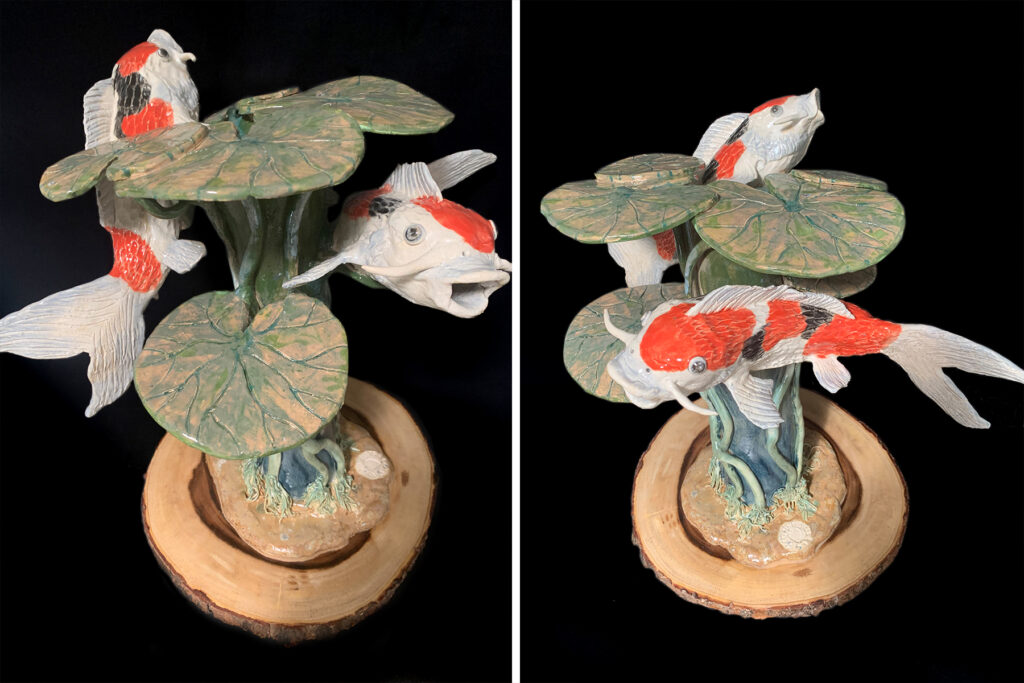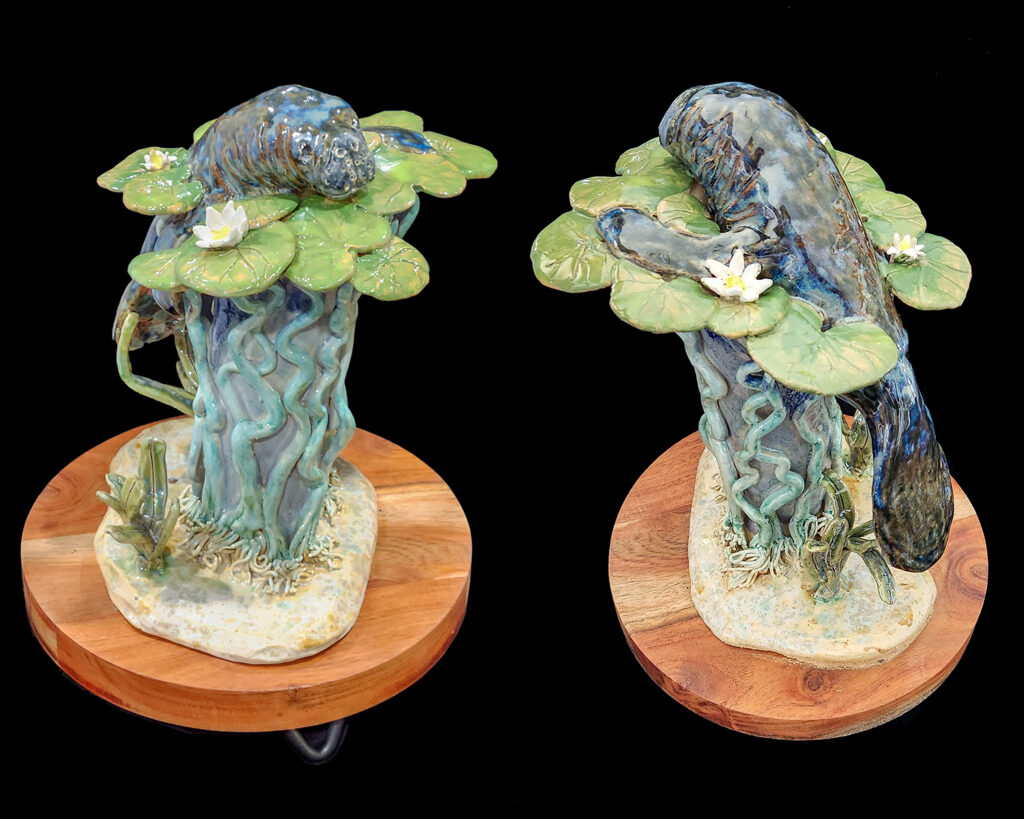 My subject for inspiration comes from my travels throughout the United States from coast to coast. As a scuba diver, I was amazed at the entire world of beauty within our coral reefs and create undersea sculptural environments. Likewise, with my travels in our RV, I came to appreciate all the variety of plants, and animals that are abundant in our wilderness, and create many functional garden flora and fauna art pieces. Everything that I create is original as no two pieces will ever be the same.
TORTUGA VERDE Ceramic Sculpture 18″x21x12″, available at The 1895 Church of StuArt
My influences are first and foremost everything I see, feel, and experience. So, my ability to sculpt art from clay is a gift from God. My purpose in life is to follow His guidance and trust, and I have been blessed to share my vision of the nature He created.